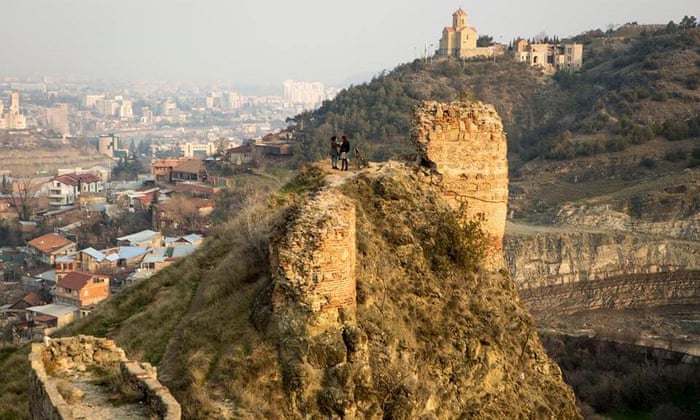 Five-litre bottles of beer, country musicians and questionable modern architecture – scratch the surface of Tbilisi and you'll discover a Georgian city fiercely proud of its patchwork history, constantly trying to reinvent itself.
In five words
The city that loves you.
Arriving at Tbilisi International Airport in tourist season, surprised visitors are handed a bottle of local wine at passport control and are greeted with billboards welcoming them to Tbilisi: "The city that loves you." Stroll down the city's main thoroughfare Rustaveli Avenue on any given evening and you'll come across groups of young musicians busking. Rock music is the order of the day, but you will occasionally hear groups of teenagers playing the phanduri (a traditional string instrument), and singing folk songs from Georgia's Caucasus mountains.